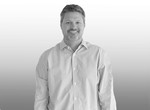 Andy Shape
Co-Founder, President & CEO
Andy is the co-founder and current CEO & President of Stran. He also serves as a Director for Naked Brand Group, a Nasdaq listed leading intimate apparel and swimwear company. Prior to forming Stran & Company, Andy worked at Copithorne & Bellows Public Relations (a Porter Novelli company) as an Account Executive covering the technology industry.
Andrew Stranberg
Co-Founder, Executive Chairman
Andrew is the co-founder and current Chairman of Stran. In 1995, he also founded Stran Capital LLC and has since been its CEO. From 1997-2016 he served as Chairman of Stran Technologies which sold to Corning in 2016. He also formed Stran Maritime LLC, a joint venture with Atlas Maritime Ltd., and served as Office of the Chairman for SFX entertainment from 2012-2014.
Randy Birney
Executive VP
Randy is the current Executive Vice President of Stran and has been with the company since 1998. His role is focused on business development and strategic vision. In addition to these responsibilities, he is instrumental in managing the day-to-day business of multiple large retail and consumer-based program accounts.
Jack Audibert
Vice President of Growth and Strategic Initiatives
Jack is current Vice President of Strategy and Growth Initiatives. Mr. Audibert has over 12 years of investment banking, corporate finance and strategy consulting experience. He has been the President of Josselin Capital Advisors, Inc., since October 2019, which provides consulting services to high-growth businesses in the consumer sector. Prior to that, Mr. Audibert worked in the investment banking group of Sandler O'Neill + Partners, L.P. and as a strategic consultant at Putnam Associates. Mr. Audibert received a bachelor's degree with a concentration in finance from the Carroll School of Management at Boston College.
Jason Nolley
Chief Technology Officer
As Chief Technology Officer, Mr. Nolley has over 20 years of e-commerce, technology, and web marketing experience. He will be in charge of overseeing and enhancing the Company's technological platforms, as well as integrating and implementing potential new technologies that would support Stran's organic growth strategy. Before joining Stran, he served in various leadership roles for Wildman Business Group's technology team for 7 years, where he led the implementation of new e-commerce, vendor and internal control systems.
David Browner
Chief Financial Officer
Mr. Browner is a long-serving manager of Stran's financial operations with experience and background in accounting, finance, and business. Prior to his appointment as Stran's Interim Chief Financial Officer in July 2022, Mr. Browner had served as Stran's Controller since July 2021. Within both roles, Mr. Browner was responsible for preparation of quarterly and annual financial reports, managing the Company's finance team, and overseeing special projects, including software implementation, workflow analyses, and yearly budgets. Mr. Browner joined Stran in July 2012, and has held a variety of other senior financial positions. Mr. Browner holds a Master of Business Administration in Accounting and a Bachelor of Business Administration from the University of Massachusetts Lowell.